Manage events
Organise and schedule events for your church and customise details such as repeating events and member allocation.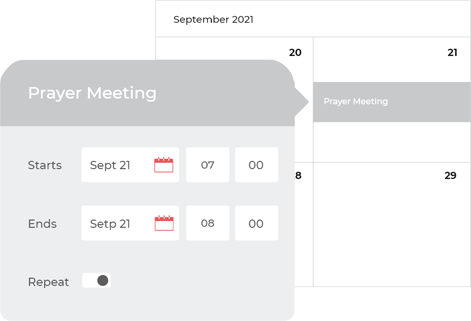 Event calendar
Easy access to view the entire church schedule, search and view individual event details.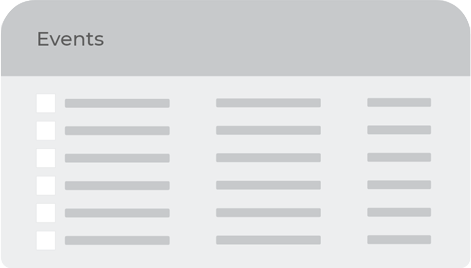 Event registration
Setup registrations for your events easily. Define the details of your event such as pricing and payment methods.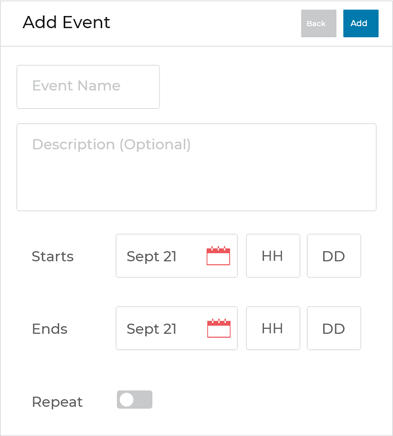 Multi-location events
Instead of creating multiple entries of events for a particular service or event. You can create one single service with multiple locations or campus sites, to easily have all the details synced across all sites.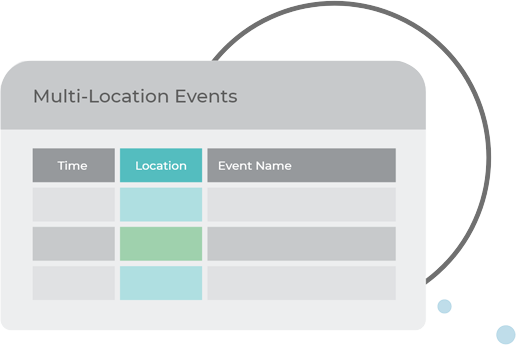 Take attendance
Attendance taking for all events made easy and can be done on any device.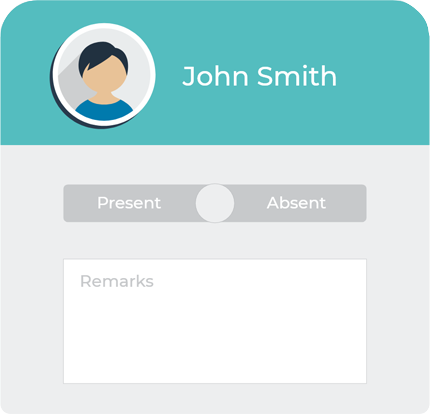 ACTS Kiosk
Scan member's event registration QR code with the ACTS Kiosk app to get their attendance automatically updated.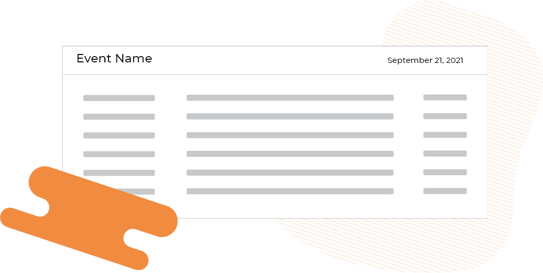 Child check-in
Safe and secure check-in system for children to give parents and guardians a peace of mind.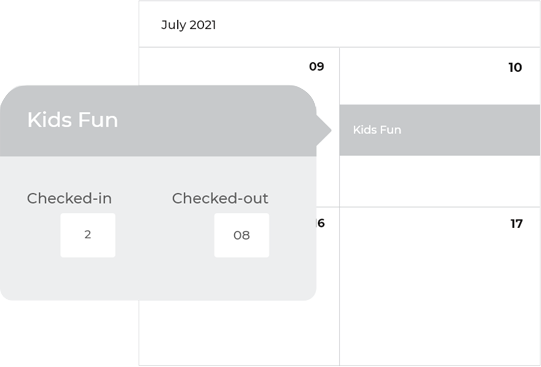 Attendance reports
Generate and customise attendance reports for events with the various filters to get a specific overview and statistics of your church's attendance.